Total health care solutions at home!
MediHome started in Kollam in August 2016 as a home based health care system with the desire to counsel, educate and encourage people to periodically monitor their health.  This will enable them detect variations in health parameters as early as possible and prevent complications. After all, prevention is better than cure!
Protect your wealth; The health !

Feeling of being
'cared', not 'treated'

Feeling of doctor
at hand, always

Better doctor – patient
relationship and trust
Not all have the same health necessities. We have designed few tailor made packages for easy selection depending on the various needs of individuals and families at a very reasonable price. Most of the packages are customisable. One can choose, from our different value added services, in accordance to one's needs.
"I believe that the greatest gift you can give your family and the world is a healthy YOU" – Joyce Meyer
Together Everyone Achives More!
MediHome shares a mutual passion for humanity giving the best, compassionate and affordable care for the patients at their comfort zone. MediHome team includes professionally trained doctors, nurses, physiotherapists and attenders who provide expert care to both male and female patients in the comfort of patient's home. The doctors offer ideal treatment to the patients with the help of nurses and physiotherapists at the best of their abilities.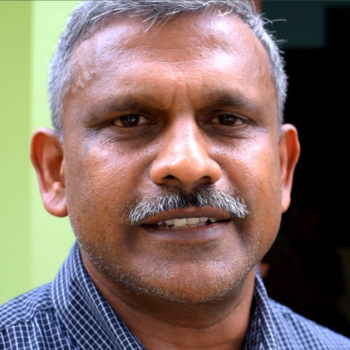 Senior Director (Software Development)
EPSILON
San Diego, CA
''I'm an NRI and this is the best gift I can give to my old-aged parents at home''
BETTER TO PREVENT THAN TO TREAT