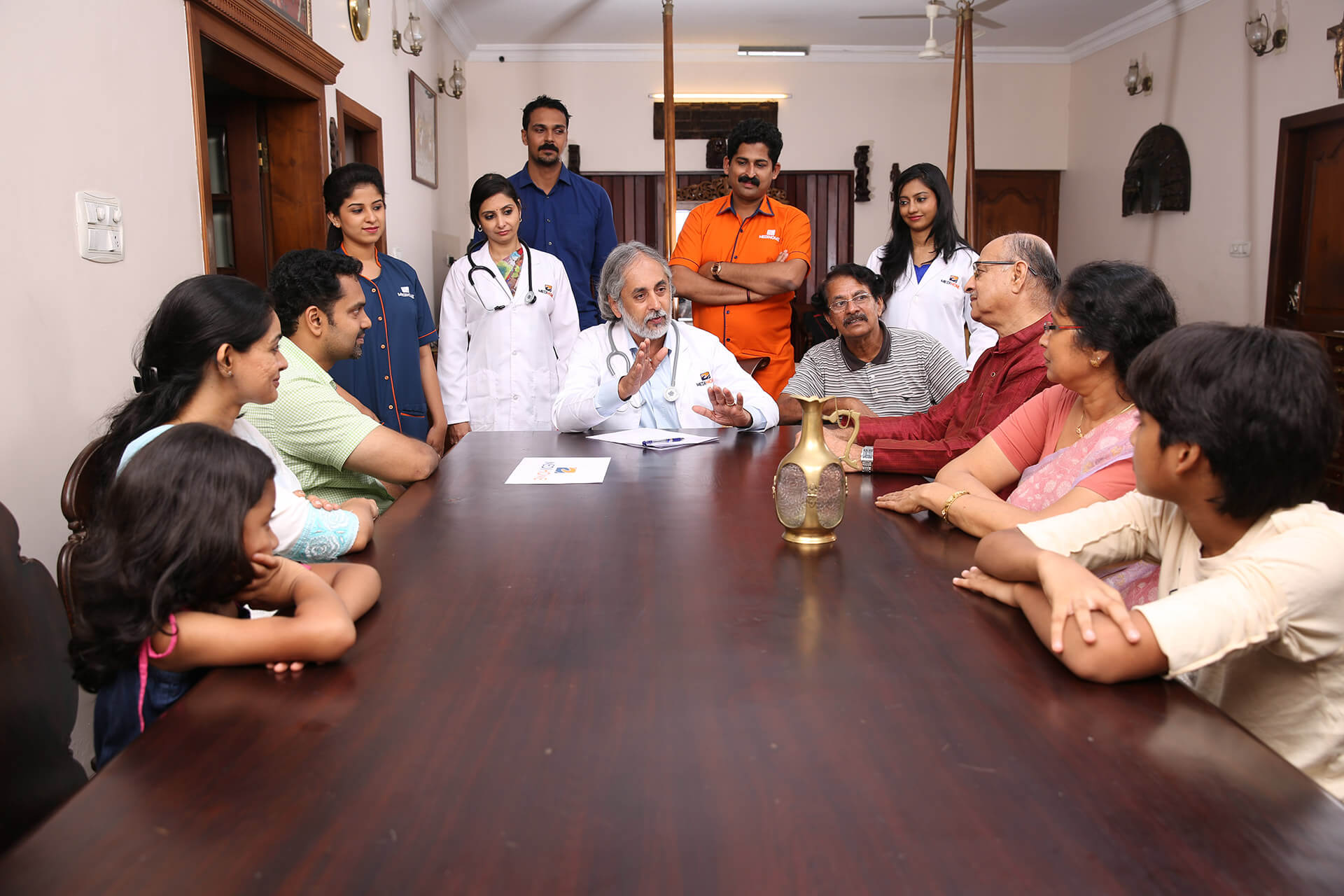 Reviving the Good Ol' Days!
Doctor at Home brings back the custom of rekindling the traditional doctor -patient communication, trust, confidence, reliability and approachability. MediHome provides a team of specially trained doctors and nurses at home at regular intervals to take care of your family's health.
How many of us know the risks we run of getting a potentially serious illness? How many of us have the time to find it out? This is where our doctors step in with their services and give valuable advices and instructions to stay healthy. Our team makes a home visit according to the patient's convenience.
The team evaluates one's complete health history, performs detailed physical examination including breast and pelvic assessment, checks vitals, calculates BMI, advices on diet, prescribe necessary investigation and medications. They spend ample time with the patient clarifying their queries and health status. If need arises, they will refer the patient to the suitable specialist on time to receive the accurate treatment. We also provide speciality care at home and privileges at hospitals with certain packages.