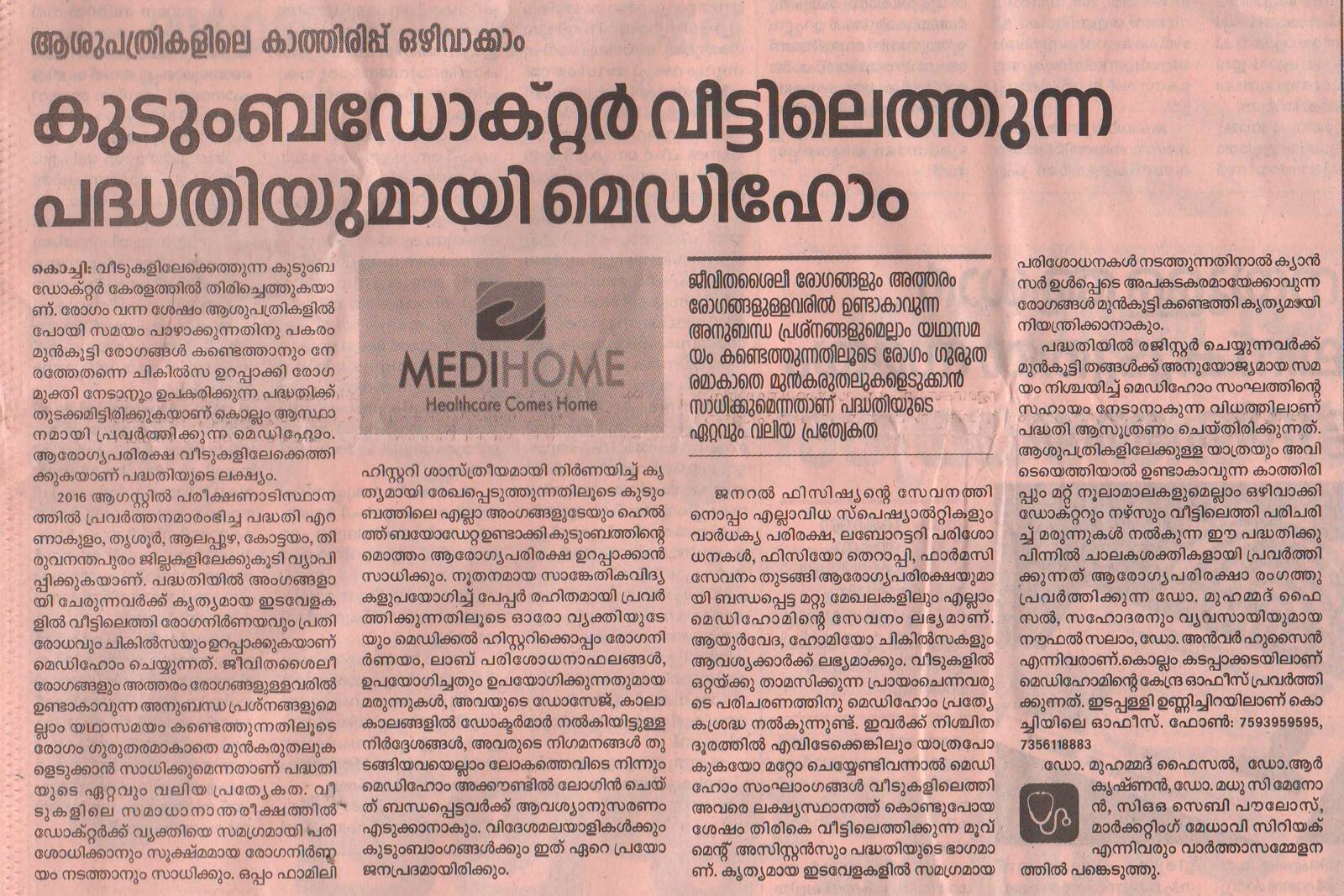 Medicines, on time!
Most of us fail to take medicines on time. Irregular and irrational medication is one of the most important causes for complications. The reasons for not taking medicines may be many including delay in purchase, dearth of caretakers, lack of awareness about the disease, lack of knowledge about the medicine dosages.
The MediHome Medicine Supply Division is the solution for all the above difficulties. We supply medicines at one's doorstep especially for patients taking long-term regular medicines. We make sure medications are taken regularly, on time and in the right dose.
Medications with prescription from an authorised medical practitioner for the prescribed period only will be considered. The medicines are delivered for a minimum of one month duration. It is supplied in branded colour coded boxes with clear printed instructions. In case of discontinuation or alteration of medicines due to credible reasons we will consider taking back or replacing the medicines subjected to terms and conditions.